 Het (3D) e-commerce platform voor maakbedrijven
Wij zijn Colengo, we hebben ons eigen (3d) e-commerceplatform oneCORE gebouwd voor bedrijven die produceren op bestelling. Onze gebruikers willen de grootste worden en blijven net als wij. Boek nu je introductiegesprek en groei met ons mee 🚀
Colengo bouwt voor de maakbedrijven van morgen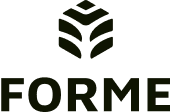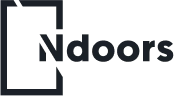 Waarom kiezen voor oneCORE?
Ons platform oneCORE is gespecialiseerd in het aansturen van (complex) configureerbare productconfiguraties en kun jij als maakbedrijf direct leveren aan de consument.
Automatiseer verkoop aan partners of wederverkopers doormiddel van onze sales portal. Of gebruik onze sales portal in de in showrooms of als extra bestelportal naast een al reeds bestaande website.
Met onze unieke in huis ontwikkelde 3d configurator bied je jouw klanten een ongeëvenaarde bestelervaring.

Of verkoopprijzen berekend worden per stuk, per m2/m3 of uit een ERP systeem komen, complexe prijsstructuren standaardiseer je met oneCORE.

Compleet e-commerce platform

Bouw landingspagina's, upload afbeeldingen en video's en schrijf blogs, terwijl je zorgt voor een unieke klantervaring en een SEO-geoptimaliseerde website en tegelijkertijd de conversieratio's verhoogt en dit alles op één platform. Wie gebruikt oneCORE nog meer?
Wij zijn trots om dagelijks ondernemers te helpen met het waarmaken van hun ambities. We delen dan ook graag hun verhalen en ervaringen met oneCORE. Hoe kan ik oneCORE inzetten?
oneCORE is in te zetten als E-commerce website of als Sales portal. Bij een ecommerce website draait de volledige website of webshop op oneCORE.
Bij een salesportal kan onecore ingezet worden als (gesloten) website naast al een reeds bestaande website of gebruikt worden als verkoop tool in een showroom. Verhoog de productiviteit van jouw e-commerce team.
oneCORE is de all-in-one oplossing voor de belangrijkste e-commerce stakeholders in een maakbedrijf. Met een scala aan aanpasbare tools en functies kan iedereen met zijn of haar kennis e-commerceactiviteiten efficiënter en effectiever inrichten.