Dynamic order fields
Do you want to increase your web shop conversion rate? Do you notice customers are dropping out halfway through the purchasing process? Streamlining E-Commerce Success
The ecommerce conversion rate is highly dependent on the amount of clicks a customer has to make, and on the duration of the purchasing process.

That's right. Therefore Colengo has tried to make the oneCORE platform as efficient as possible. One of our solutions is our built-in dynamic order fields, a highly agile feature that can contribute to increasing the conversion rate of your webshop.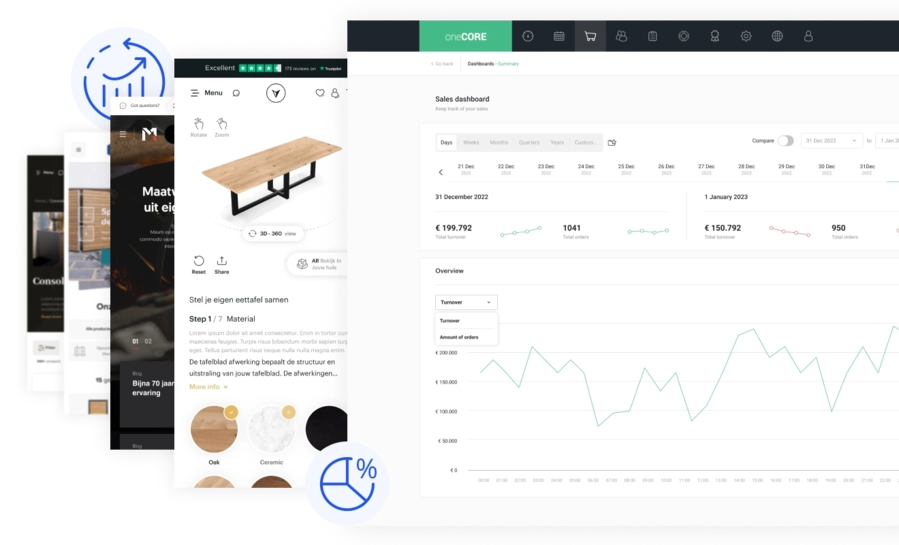 Flexible data retrieval
Dynamic order fields allow you to choose which data you want to retrieve from online customers. With dynamic fields compared to traditional static fields, you can easily update or change the chosen fields in the backend of your website thanks to a drag and drop function.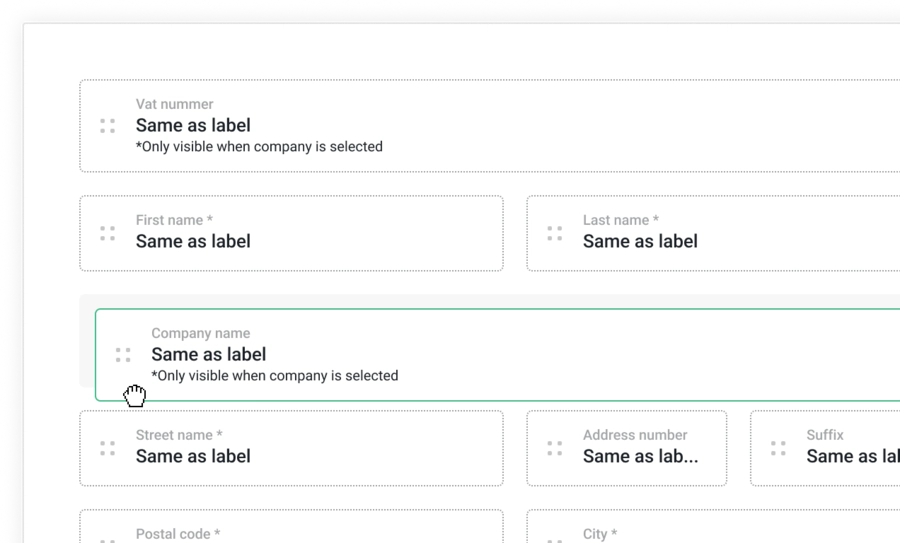 Optimizing user experience
Dynamic order fields are useful for multiple purposes and phases during a user's online experience. Some of our oneCORE clients have used dynamic forms for


✔ The client login form
✔ The order form before checkout
✔ Smart postal code fields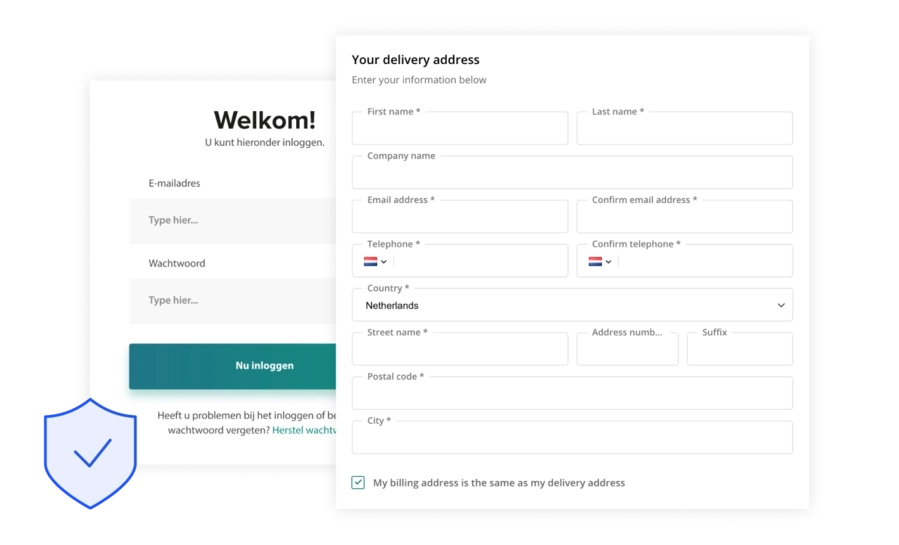 Smart postal code fields
Smart postal code fields automatically fill in the residence area and street based on the given postal code and house number, reducing errors and saving time. Streamlining the checkout process by minimizing clicks to maximize check-out chances.